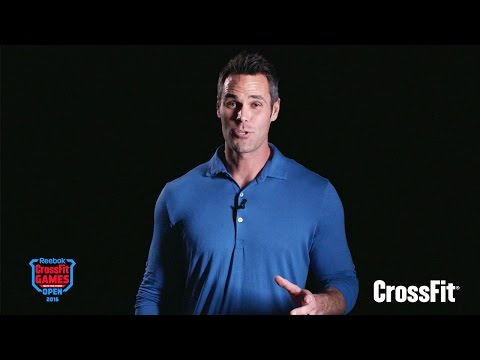 The CrossFit Open is the largest CrossFit community event of the year; a five week, five-workout competition that ties together athletes from within the same gym to those in their broader city, country… and the world. For five weeks, you — and hundreds of thousands of other people — take on workouts that may push you to learn a new skill, improve the skills you already have, or go into a much deeper place than you've ever been before… in both your mental headspace, as well as in the relationships our community has forged from working hard together. And yes, even if you are a complete beginner (this includes those of your who are brand new out of our CrossFit Basics class), you can participate in the Open.
So how's it work?!?
One workout is released each Thursday at 5pm PST, starting Feb 23rd. Each week a workout is released -You will have until the following Monday at 5pm PST to perform the workout and submit your score online (there are no exceptions whatsoever to this deadline, per the event rules). To get registered,  click here where you will be prompted to enter your existing CrossFit ID. If you do not have a CrossFit ID, you'll be directed to create an account. You'll then be prompted to select your division, which is going to be either "male" or "female", your location, and agree to the competition rules. You'll also be asked to pay a $20 registration fee that goes directly to CrossFit Inc. To complete your registration, make sure you join the appropriate affiliate ('CrossFit Belltown') and then also select your affiliate's team (again, 'CrossFit Belltown'). Lastly, don't worry about signing up for Rx'd or Scaled workouts. Everyone competing in the Open has the option of performing a scaled version of the workout in any of the given five weeks. If you are a complete beginner, this is great news for you because it ensures that your experience will be even more inclusive!
We will be hosting each workout on the days and times listed below. We will have a heat-sheet located at the gym front desk every Thursday evening beginning at 630pm after each workout is revealed. Once the workout is unveiled, you MUST contact us directly at info@crossfitbelltown.com or in person (at the front desk) between 630pm on Thursday and 300pm on Friday to register for a time-slot to have your workout judged and validated by one of our volunteers. NOTE: You MUST have each of your workouts judged and validated by a judge in order to participate in the CrossFit Open.
Any athlete expecting to have their workout judged without having priorly registered for a heat-time will be asked to do their workout last… or not at all (in-passing verbal conversations or contacting us via social media will not be recognized as a legitimate means of arranging a heat time for any of the five CrossFit Open workouts). Also keep in mind that anyone registering for class on any of the days listed below will not be considered having 'registered' for a heat time — you MUST contact our front desk directly to secure an actual heat time for each of the workouts listed below. Should you need to make alternative arrangements to have your workout judged and validated outside the days/times listed below, said request(s) will be considered on a case-by-case basis, keeping in mind that not all requests will be granted.
We ask that you respect the fact that this event will demand a great deal of our staff/facility in safely and seamlessly accommodating all participants. And for that reason, we will be asking that all participants satisfy a one-time $20 entry-fee to help us offset the cost of hosting such an event (to be paid as cash at the front desk). However, should you wish to have this fee waived, we will happily do so in exchange for your assistance as a volunteer Judge on an as-needed basis (please email info@crossfitbelltown.com if interested). NOTE:  You must pass the online Judges Course in order to be considered a judge for the CrossFit Open.
These are the days/times that CrossFit Belltown will be hosting each of the five workouts that encompasses the CrossFit Open:
WOD#1 ~ Friday Feb 24th, 430p-730p
WOD#2 ~ Friday Mar 3rd, 430p-730p
WOD#3 ~ Friday Mar 10th, 430p-730p
WOD#4 ~ Friday Mar 17th, 430p-730p
WOD#5 ~ Friday Mar 24th, 430p-730p (Pot-luck to follow 730p to 9p)
NOTE: Should your travel schedule disallow you from participating on any of the days/times listed above, you may wish to reach out to another participating CrossFit Affiliate wherever it is you'll be traveling, and ask that they be the gym to judge and validate your workout for submission.
Best of luck, and we'll see you on the battlefield!